5% Off Coupon
On orders over
$3.00

For Next 115 Customers

Expires: Dec 8, 2023 12:10:06
Available to New Customers
Only One Coupon Per Order
Sold & shipped by:
Sari Saheli
Shipped from:
California, United States
Ships In:
Usually in 2 to 3 business days

Estimated Delivery:
Between 12-08-2023 - 12-12-2023
Ships To:
Only within United States
Shipping & Return:
Accepted (exceptions may apply)
View Shop Policy
Trusted & Safe Shopping
Description
Sari Saheli - Easy Clips are elegant, magnetic clips that hold your palla and pleats in place.

Easy Clips are classy, magnetic clips for holding your saree together. They are the simplest, safest, and quickest way to hold together your pleats, palla, chuni, lengha dupatta, and more.
They have many other uses.




Easy Clips: Magnetic clips are designed for multipurpose use. Many uses of these magnetic clips -
Saree Clip to hold Saree Pleats together
Sari Clip to fix Pallu to the Blouse
Dupatta Clip to hold Suit Duppata
Hair clip
Bracelet, Necklace and even an earring
Button, buckle for belts, shoes, t-shirts

Easy clip is your real Saheli (friend) in need.
Design: Each easy clip is reversible and comes with an extra chain. Each side of the clip is different color and design
Colors: Each clip has two colors and comes with an extra chain to match the 2nd color. Easy clips come in 3 color combinations:

What is included in the packsge:
Set includes 3 clips packaged in a beautiful box:
Gold / Green - 2 chains gold and green
Silver / Purple - 2 chains silver and purple
Black / Red - 2 chains black and red

Color
Black /silver
SKU
SS10002
Price

$12.95

Shipping Weight

0.30

lbs
Collection
Indian Sarees
Condition
New
Payment
This item in Indian Sarees category was first added to our catalog on 10-03-2012.
Buy Saree Accessory online at best price in the USA. As a leading online Indian store, we offer great deals on Indian Sarees (Saree Accessory) like Sari Clips, Easy Clips for Saree Pallu & Pleats from Sari Saheli with very low delivery charge.
This Latest Fashion Indian Designer Saree Shopping Saree Accessory collection has been tagged as Saree Accessory, Clips, Saree, Learn, Dupatta, Saree Saheli.


Please Note: All products sold online on Desiclik.com are brand new.

Suggested & Popular Searches...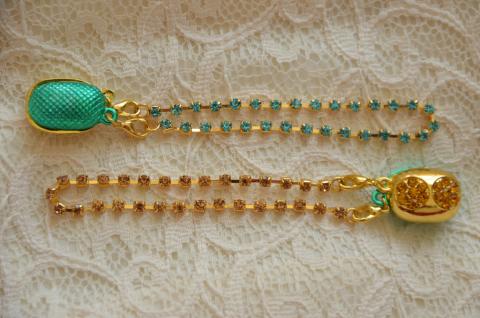 Sari Clips - Easy Clips - Gold / Green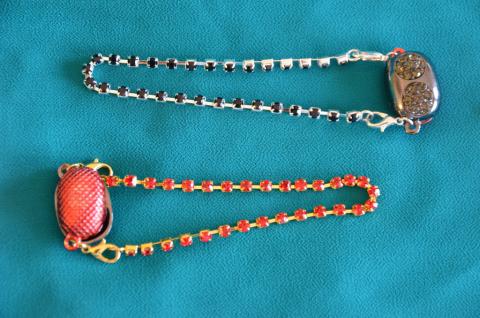 Sari Clips - Easy Clips - Red / Black
Sari Clips - Easy Clips - Purple / Silver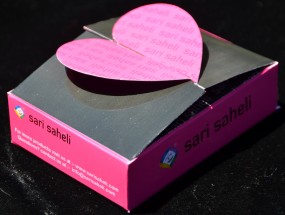 Easy saree clip box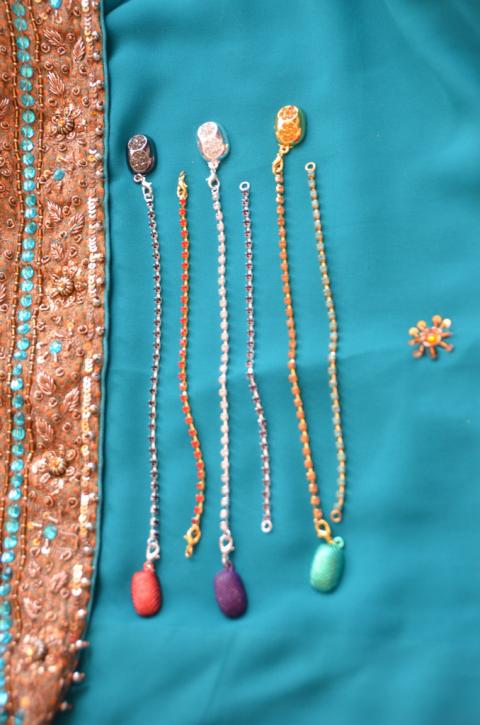 Sari Clips - 3 Clips with Chain
Sari Clips - Easy Clips - Use as Dupatta Clip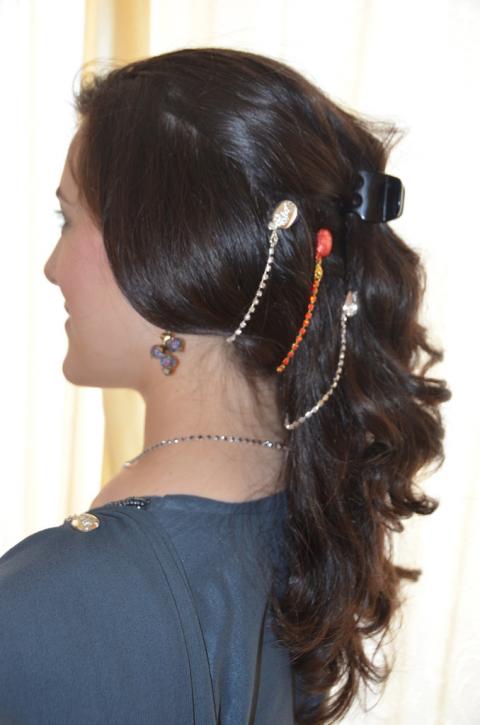 Sari Clips - Easy Clips - Use as Hair Clip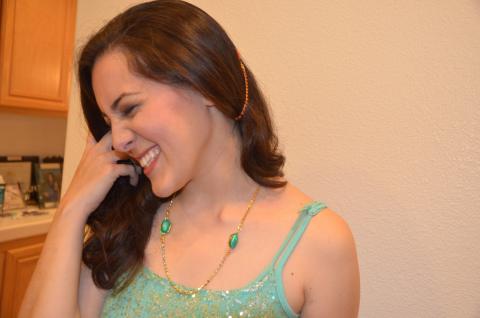 Sari Clips - Easy Clips - Use as necklace
Sari Clips - Easy Clips - Use as earrings
You May Want To Consider
You May Also Like