Traditional Bindis, Tikas, Bangles from India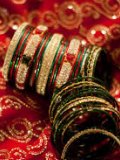 Girls Accessories in India are both necessity & choice. We have a large selection of girls Indian Accessories like Bindis, Mang Tikas, Bangles, Armlets, Bajuband and more to complement and complete any Indian or western outfit.

These accessories can also be used as party favors to add an Indian touch to your party. Browse our boutiques for Sale and Special Offers from many Indian stores online.
Featured Products
Most Popular
Girls Accesories
Indian Bindis, Tikas & Bangles Online Shopping
Largest collection of latest fashion traditional Indian accessories Bindis, Tikas, Bangles from India.