5% Off Coupon
On orders over
$3.00

For Next 394 Customers

Expires: Mar 27, 2023 16:34:31
Available to New Customers
Only One Coupon Per Order
Sold & shipped by:
Sari Saheli
Shipped from:
California, United States
Ships In:
Usually in 2 to 3 business days

Estimated Delivery:
Between 03-26-2023 - 03-30-2023
Ships To:
Only within United States
Shipping & Return:
Accepted (exceptions may apply)
View Shop Policy
Trusted & Safe Shopping
Description
Sari Saheli - A unique Sari Pleat Maker product from India which helps you put on your saree easily in minutes. We are introducing a new way on "How to wear a saree" -

This unique new sari saheli will help you overcome all of the following challenges -
Hard to keep pleats in place while making the new ones, uneven pleat sizes, hand gets tired while making pleats, often have to redo many times, safety pins can poke into the skin and/or, ruin sari fabric, even bigger challenge for inexperienced women, Setting of a tidy palla is not easy and Stop paying extra to pre-pleat each sari.

Putting on your sari will never be the same!




Perfect pleats that don't slip

Flawless pallu setting

No more sharp pins

Done in 5 minutes without help 

Following are just some of the benefits of Sari Saheli
Neat & Even Pleats
Sari Saheli makes even and perfect pleats - adding grace to your Sari.



Pleats Don't Slip


Pleats stay secure in place. No slipping of pleats even while making them.

Pleated Pallu
The same Sari Saheli helps you drape the perfect pallu. A tidy, tailored look in no time.

Variable Pleat Sizes
Don't be restricted by the style of a pre-pleated sari. Sari Saheli lets you wrap your own sari in whatever direction, with whatever width.

Easy Clips
Comes with 2 basic saree clips that are specially designed to hold the pleats in place. We recommend you check out our easy magnetic clips which have multiple usage and will provide you with the best saree wearing experience.

Multiple Uses
Sari Saheli can help you make the perfect pleats no matter what the outfit - a sari, a Punjabi suit, a lehnga or bollywood dance costume.

Compact and Portable
It is lightweight and small enough to fit in your purse. Size: 7*2.5*1", weight: 135 grams (.3 lbs).

Optional - 3 Easy Clips
What is included in the packsge:
Set includes 3 clips packaged in a beautiful box:
Gold / Green - 2 chains gold and green
Silver / Purple - 2 chains silver and purple
Black / Red - 2 chains black and red

Color
Black /silver
SKU
SS10001
Price

$14.95

-

$27.90

Shipping Weight

0.30

lbs
Collection
Indian Sarees
Condition
New
Payment
This item in Indian Sarees category was first added to our catalog on 07-03-2010.
Buy Saree Accessory online at best price in the USA. As a leading online Indian store, we offer great deals on Indian Sarees (Saree Accessory) like How to Quickly Wear a Saree, Drape a Saree, Sari Pleat Maker with very low delivery charge.
This Latest Fashion Indian Designer Saree Shopping Saree Accessory collection has been tagged as Recipe, Learn, Saree Accessory, Sari Clip, Saree, Sari Saheli.


Please Note: All products sold online on Desiclik.com are brand new.

Suggested & Popular Searches...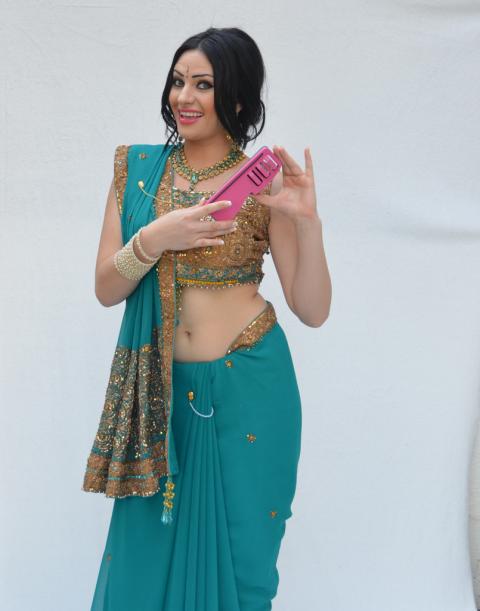 Saree Pleats Maker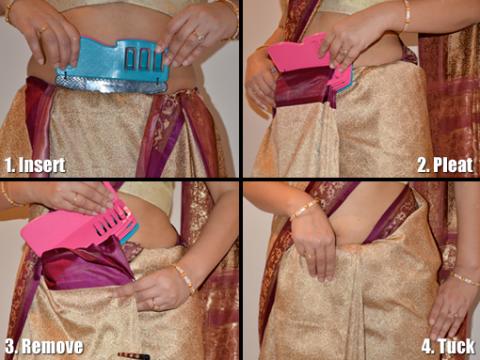 Saree Pleats Maker Instructions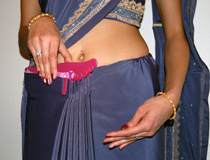 Sari Saheli, Saree Pleats Maker
Sari Saheli, How to wear a sari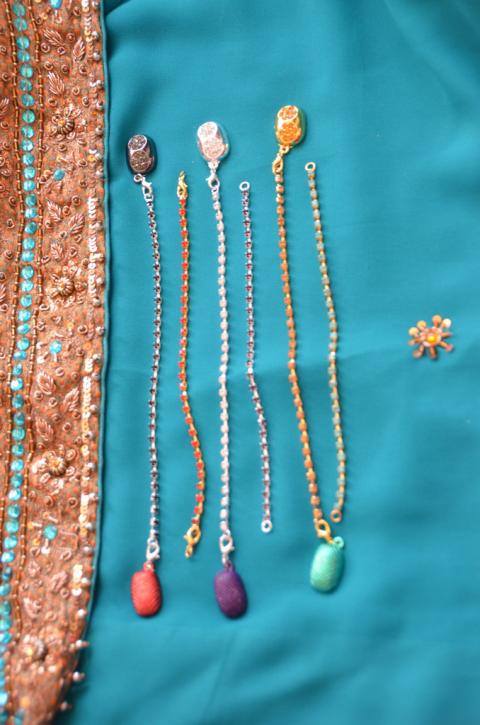 Easy Clips - Saree Clips with Chain - Optional
You May Want To Consider
You May Also Like