Indian Frozen Food: Vegetables, Curries & Snacks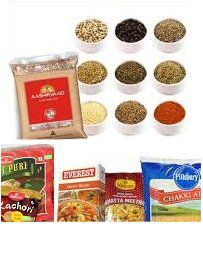 Buy Indian frozen good online in the USA and get it delivered to your home. Choose from a wide range of best quality frozen items like vegetables, instant heat & eat curries, frozen snacks and appetizer and so much more.

Our online Indian grocery store has authentic Indian frozen food that you have been craving but did not have access to. Shop for your favorite brands like Vadilal, Haldiram, Amul and much more...

Browse and shop from a wide range of your frozen food items.

Note: Please note that some of these items have limited delivery areas so the products can be delivered in good condition. We are working on expanding the delivery across USA.
Frozen Food
Bestseller
Amul Cheese Tin - Pasteurized Processed Cheddar Cheese Product.
Brand: Amul
Weight: 400 gm
Storage: Refrigerate - do not deep freeze. Check instructions on package.
Product Origin: India
Category: Groceries, Cheese & Paneer
Free Shipping on $50+ Orders*