CRAFTEA® Tea Maker, Indian Style Automatic Chai Machine
Sold & shipped by:
CRAFTEA®
Shipped from:
Texas, United States
Ships In:
Usually in 2 to 3 business days

Estimated Delivery:
Between 08-05-2021 - 08-08-2021
Ships To:
Only within United States
Shipping & Return:
Accepted (if damaged)
View Shop Policy
Trusted & Safe Shopping
Description
****Limited Inventory - ALL SALES FINAL - NO RETURN DURING THIS CLEARANCE PERIOD****
****1 YEAR WARRANTY IS STILL VALID****

CRAFTEA - The ultimate chai making machine simplifies the chai making process and prevents messy boil-overs, allowing you to create gourmet beverages in a matter of minutes, extracting maximum flavors from fresh and healthy ingredients.

If you love drinking Indian style chai, CRAFTEA® - electric hot tea / chai / latte making machine makes tea making easy. Don't worry about watching the tea boil over every minute and turning off the stove, the chai machine takes care of that - no mess & no hassle. Enjoy the extra time you get in drinking your favorite tea.
This state of the art tea making machine is Inspired by heritage and Refined by design.

We have considered every detail when designing this ultimately chai maker - auto shutoff, customizable steeping and brewing settings to durable, easy-to-clean components.

This revolutionary new device is the world's first tea and chai maker for home and personal use. Ideal as a gift for someone special or during a house warming, wedding or Christmas holidays.

Chalo ek ek cup chai ho jaye!!! Craftea ke Sang.
Features & Specification
Capacity: 34 fl. oz.—makes 1 to 4 cups (1L).
Dynamically steeps teas and brews chai, using preprogrammed temperature and steep times.
User programmable temperature and steep times for delicate tea.
Custom and Quick Chai Feature, that makes silky smooth chai.
Memorizes personal tea and chai settings after first use.
Boils water, replacing kettle in kitchen.
Use fresh herbs, ground spices, and citrus to make custom infusions.
Brewing vessel: dishwasher safe (sterilizable and fully submergible).
Brewing vessel: Stainless steel, non-breakable, stain proof, rotates 360 degrees
Stainless steel mesh filter: dishwasher safe (sterilizable), removable.
Safety locking lid: dishwasher safe (sterilizable), removable
Slip resistant handle
Control panel: LCD screen, user friendly 3 button interface, on/off button, sealed from water spills.
All materials are stain resistant.
Proprietary "Vortex" rotor technology: quietly and quickly extracts flavor.
Patented induction heating: safe in all environments.
All parts that contact tea, milk, and water are BPA-Free.
Does not boil over or scorch milk when making chai.
Boil-dry protection.
Auto shut off.
Energy efficient: 1000W.
UL listed 110 volts.
1 year replacement warranty.
Technical Specifications
Weight: 5.6lbs (2.5kg)
Dimensions (W x D x H): 6.65" x 10.04" x 12.6"
Brewing vessel height: 8.4" (214.7mm)
Capacity: 34 fl. oz.—makes 1 to 4 cups (1L).
Handle length: 6.8" (173.4mm)
Depth with handle pointed to back of machine. 6.6"x11.5"x12.5" (170mm x 294mm x 320mm)
Other Features
Warranty: Comes with 1 year replacement warranty.
Delivery: You can expect the item to be delivered to you in 1 week.
SKU
SKU25839
Price

$199.00

Shipping Weight

6.00

lbs
Collection
Indian Mixer Grinder
Condition
New
UPC
858071005000
Payment
This item in Indian Mixer Grinder category was first added to our catalog on 09-22-2016.
Buy Mixer Grinder online at best price in the USA. As a leading online Indian store, we offer great deals on Indian Mixer Grinder (Mixer Grinder) like CRAFTEA® Tea Maker, Indian Style Automatic Chai Machine with FREE Shipping option.
This Small Appliance, Mixie & Wet Grinders (Mixer Grinder) collection has been tagged as notapplicable,steel sauce pan,craft tea automatic chai maker,valentine gift,mothers day gift,mixer grinder,brooke bond lipton,masala chai,darjeeling assam india tea,discounted craftea,tea brewer,chai machine,indian style tea making machine,latte maker.


Please Note: All products sold online on Desiclik.com are brand new.

Suggested & Popular Searches...
8 Most Useful Customer Reviews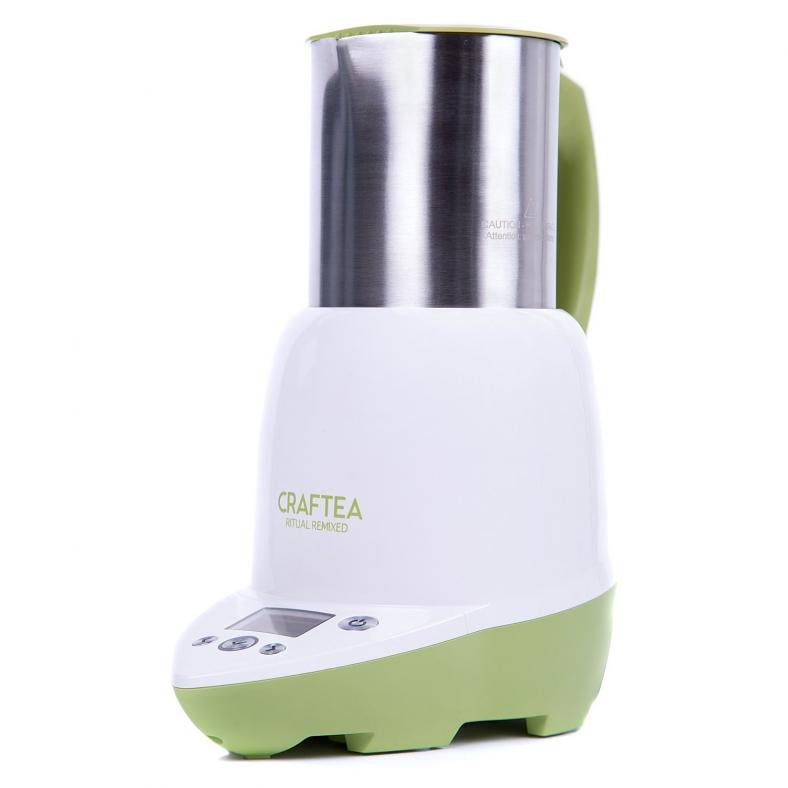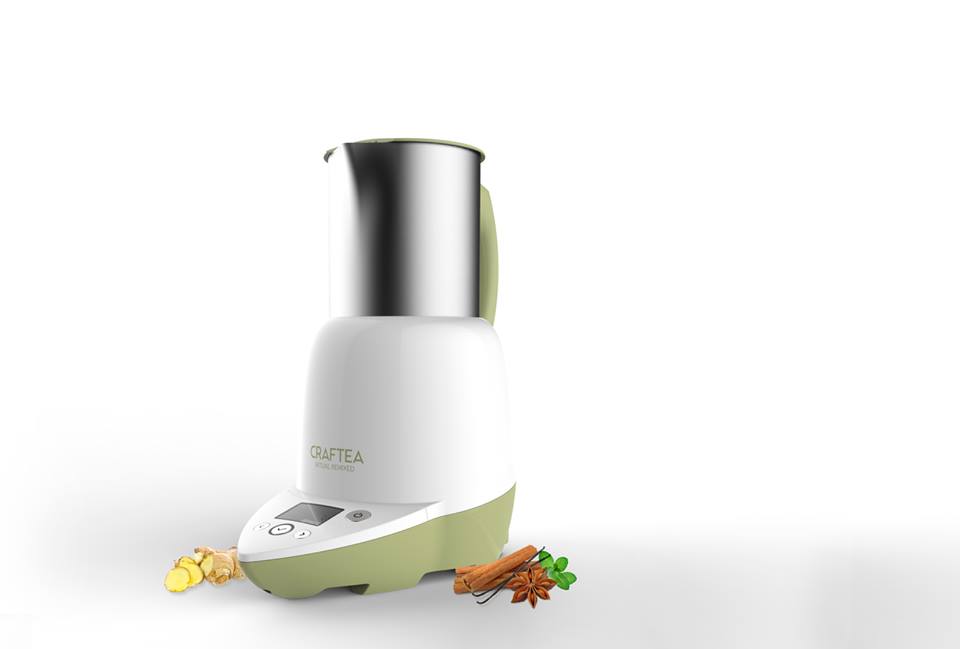 Craftea - The Chai / Tea / Latte Maker
Craftea - Tea making machine
Craftea - Tea mug
Craftea - Automatic chai maker
Product Q & A
Have a question? Need more information? Ask our community.
Q
Do you find this helpful?
YES
NO
Asked by Mc on Jul 15, 2019
A
Hello
Craftea is finally assembled in China. Stainless steel is food grade from India. Carafe is leak proof. Pour into your go cup and enjoy
Answered by CRAFTEA® on Jul 23, 2019
---
---
Q
Do you find this helpful?
YES
NO
Asked by Nick on Nov 24, 2019
A
It can make max 32 fl oz / 4 cups tea at a time.
Answered by Deslclik.com on Nov 24, 2019
---
---
Q
Do you find this helpful?
YES
NO
Asked by Samit on Jun 11, 2020
A
Yes, you can use herbs as long as they are not stringy so as to snarl the stirrer.

No tea bags please, just coarse ground loose leaf.
Answered by Deslclik.com on Jun 14, 2020
---
---
Q
Do you find this helpful?
YES
NO
Asked by BHAVANA on Aug 13, 2020
A
All items at desiclik.com can only be shipped within USA.
Answered by Deslclik.com on Aug 13, 2020
---
---
Q
Do you find this helpful?
YES
NO
Asked by Riana Mirpuri on Nov 22, 2020
A
Thanks for reaching out.
There is a black magnetic silicone stirrer already attached to the spigot in your jug. Please check inside the jug.

Whenever washing your jug, please make sure that you remove the stirrer and wash the spigot so that no tea residue builds up. When inserting, please make sure it clicks into place and rotates freely.

Please note that the stirrer design has been upgraded from the one shown in the manual.
Answered by Deslclik.com on Nov 22, 2020
---
---
Q
Do you find this helpful?
YES
NO
Asked by Ash on Feb 20, 2021
A
Yes, this chai maker machine is still available and current has 50% discount when you use the coupon mentioned.
Answered by Deslclik.com on Feb 21, 2021
---
---
You May Want To Consider
You May Also Like