RMD 50 Pouches Pan Paan Masala from Manikchand
Description
RMD 50 Pouch Pouches Pan Paan Masala. Does not contain Tobacco or Nicotine


Category: Food & Beverages

SKU
MW-37193
Price

$18.99

Shipping Weight

0.50

lbs
Collection
Mouth Freshneer
Condition
New
Size / Measurement
50 pouch
Payment
This item in Mouth Freshneer category was first added to our catalog on 03-27-2019.
We offer Mouth Freshener / Mukhwas of India (Paan Masala) like RMD 50 Pouches Pan Paan Masala from Manikchand (Paan Masala) at best price in the USA with FREE Shipping option.
This Paan Masala collection has been tagged as Paan Masala, Mouth Freshener, Mukhwas, After Food Mint.


**Statements regarding health supplements have not been evaluated by the FDA and are not intended to diagnose, treat, cure, or prevent any disease or health condition. *Consult your physician if you are pregnant, nursing or have a known medical condition.




Please Note: All products sold online on Desiclik.com are brand new.
1 Most Useful Customer Reviews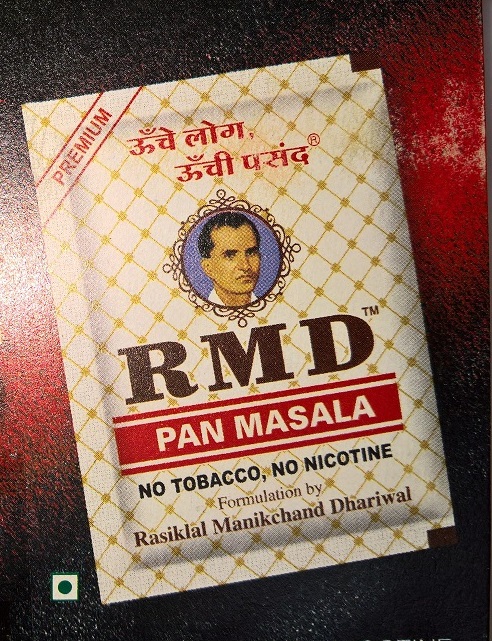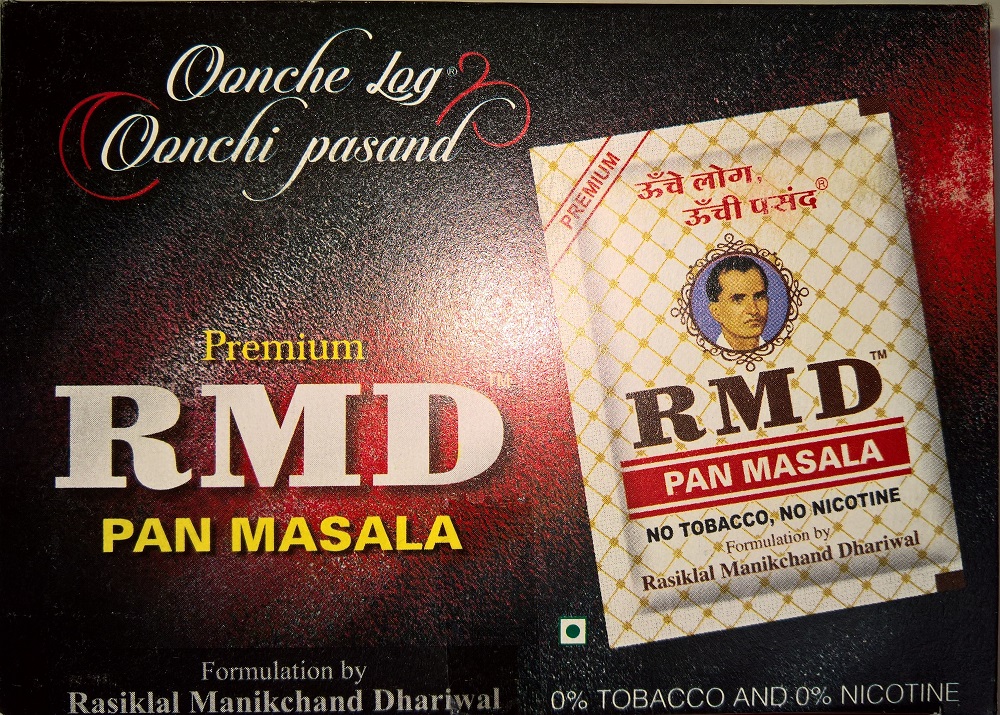 RMD Paan Masala
Product Q & A
Have a question? Need more information? Ask our community.
Q
Do you find this helpful?
YES
NO
Asked by kevin on Nov 22, 2019
A
Thanks for reaching out. We only ship within USA.
Answered by Deslclik.com on Nov 22, 2019
---
we dont ship to audtrilia
Answered by Mahavir Wholesale on Apr 19, 2020
---
---
Q
Do you find this helpful?
YES
NO
Asked by paresh on Oct 9, 2020
A
we only seel this item and do not have this information
Answered by Mahavir Wholesale on Jan 11, 2021
---
---
You May Want To Consider
You May Also Like