Oster Blstal-W00-11 Oval Blender Jar Lid, White
Sold & shipped by:
Gandhi Appliances
Shipped from:
Illinois, United States
Ships In:
Usually in 1 to 2 business days

Estimated Delivery:
Between 01-31-2023 - 02-03-2023
Ships To:
Only within United States
Shipping & Return:
Accepted (exceptions may apply)
View Shop Policy
Trusted & Safe Shopping
Description
White oval blender jar lid
Filler cap that doubles as a 2 oz. measuring cup
Removable filler cap for easy and convenient filling and measuring
Can be used with most oster blenders
Fits Oster 6 cup jars


Brought to you by the #1 blender brand. Refresh and revive your Oster blender. Add years to the life of your Oster blender with the 6 cup dishwasher safe and scratch resistant glass jar lid that is thermal shock tested to withstand extreme temperature changes The lid fits most Oster blender jars regardless of whether the original jar was plastic or glass. The lid features a removable cap that allows for simple measuring. Revitalize worn components now and keep your Oster blender functioning as flawlessly as the day you brought it home. Save money, get the replacement lid and get back to blending.


SKU
Blstal-W00-11
Price

$9.99

Shipping Weight

0.50

lbs
Collection
Mixer / Cooker Parts
Condition
New
Payment
This item in Mixer / Cooker Parts category was first added to our catalog on 12-06-2019.
Buy Mixer Parts online at best price in the USA. As a leading online Indian store, we offer great deals on Mixer / Cooker Parts (Mixer Parts) like Oster Blstal-W00-11 Oval Blender Jar Lid, White with FREE Shipping option.
This Spare Parts for Pressure Cooker & Mixer Grinder (Mixer Parts) collection has been tagged as Mixer Parts, Oster Jar Lid, Mixer Parts, Jar Dhakkan.


Please Note: All products sold online on Desiclik.com are brand new.
1 Most Useful Customer Reviews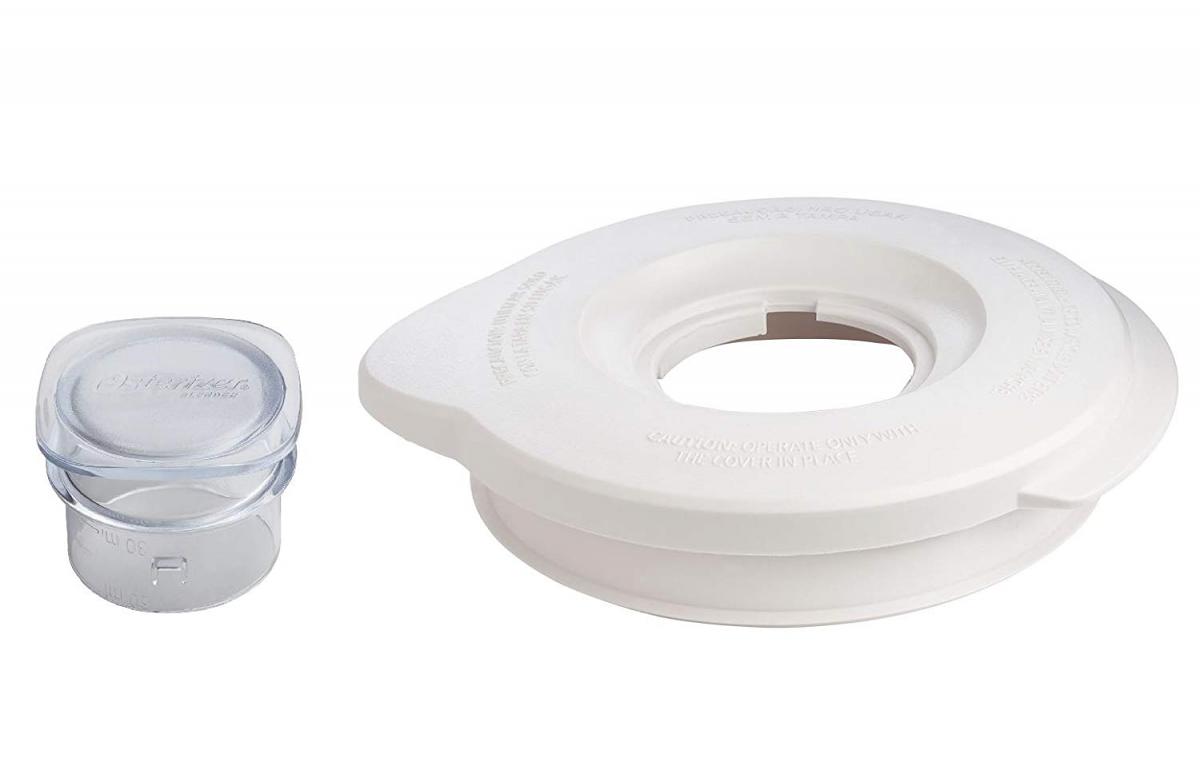 Product Q & A
Have a question? Need more information? Ask our community.
Q
Do you find this helpful?
YES
NO
Asked by Nadine on Nov 22, 2020
A
How many inches is diameter of jar?
Answered by Gandhi Appliances on Nov 23, 2020
---
---
You May Want To Consider
You May Also Like