Sold & shipped by:
DosaMatic
Shipped from:
Karnataka, India
Ships In:
Usually in 6 to 7 business days

Estimated Delivery:
Between 10-14-2023 - 10-21-2023
Ships To:
Only within USA
Shipping & Return:
Accepted (if damaged)
View Shop Policy
Trusted & Safe Shopping
Description
Table top style World's First Fully Automatic Dosa Making Machine. It makes Dosas at the touch of a button and is world's most convenient kitchen robot. Bring the convenience of making Dosas to your restaurant or your banquet hall / catering service. This easy to use Dosa Machine can be an attraction by it self for your guests at wedding or at a restaurant.

Make dosas in the most convenient manner at the press of a button.

How to Use?
- Add Batter, Oil and Water to containers
- Select the type of dosa you want to make
- Touch the button to make your dosa
- Add your favorite masala
- Dosa is ready in 1 minute
Serve Ht and Enjoy!!!
Features
One touch to make a dosa
Multiple type of dosa - plain, butter, paneer, rava, mysore and more.
Set the size and thickness
Select the amount of roast
Can be used to make uttapam and pancakes
Make fat free dosa
Portable table top model
Great for large and small restaurants, catering hall and food stalls
Technical Specifications
Size of DosaMatic: 68 * 56 * 40 cms (2.23 * 1.83 * 1.31 ft)
Weight of the dosa machine: 60 kg
Size of dosa on DosaMatic: Min size 4 inch, Max size 15 inch
Voltage: 3K-Watt 1 Phase 220 volts
Dosa thickness in dosa maker: min 1 mm, max 7 mm
Speed of DosaMatic: 50-60 dosas per hour
Easy to use and maintain with self cleaning mode
Other Features
Warranty: Comes with 1 year warranty. Free replacement of parts for 1 year in case of any manufacturing defect.
Servicing: Servicing / help can be provided over skype if needed.
Delivery: You can expect the item to be delivered to you in 2 weeks.
Return: Due to the nature of the item, this item cannot be returned once purchased.
Made in India
SKU
SKU25490
Price

$3,975.00

Shipping Weight

121.00

lbs
Collection
Indian Cookware
Condition
New
Payment
Pay via Paypal, Credit Card, Wire Transfer, Bank Deposit or QuickPay.
This item in Indian Cookware category was first added to our catalog on 08-03-2016.
Buy Indian Cookware online at best price in the USA. As a leading online Indian store, we offer great deals on Indian Cookware (Indian Cookware) like Automatic Dosa Making Machine for Restaurants with FREE Shipping option.
This Traditional Indian Cookware & Kitchenware (Indian Cookware) collection has been tagged as indian cookware,tandoor,electric dosamatic dosa uttapam maker at best price in usa,south indian cooking recipe,tawa tava gridle plat pan,wedding party catering restaurant supply,dosa machine,wet grinder,commercial dosa maker.


Please Note: All products sold online on Desiclik.com are brand new.

Suggested & Popular Searches...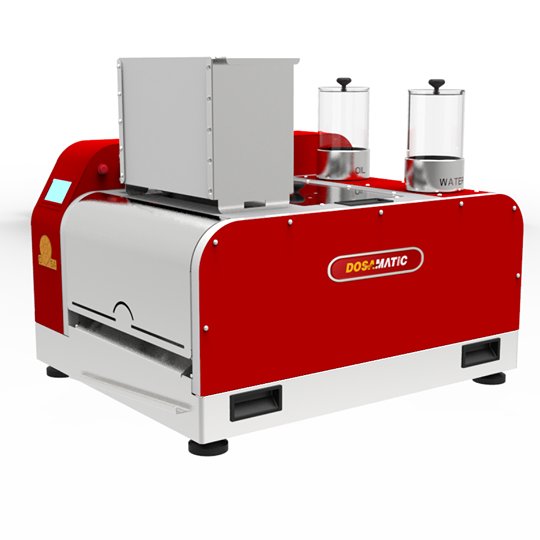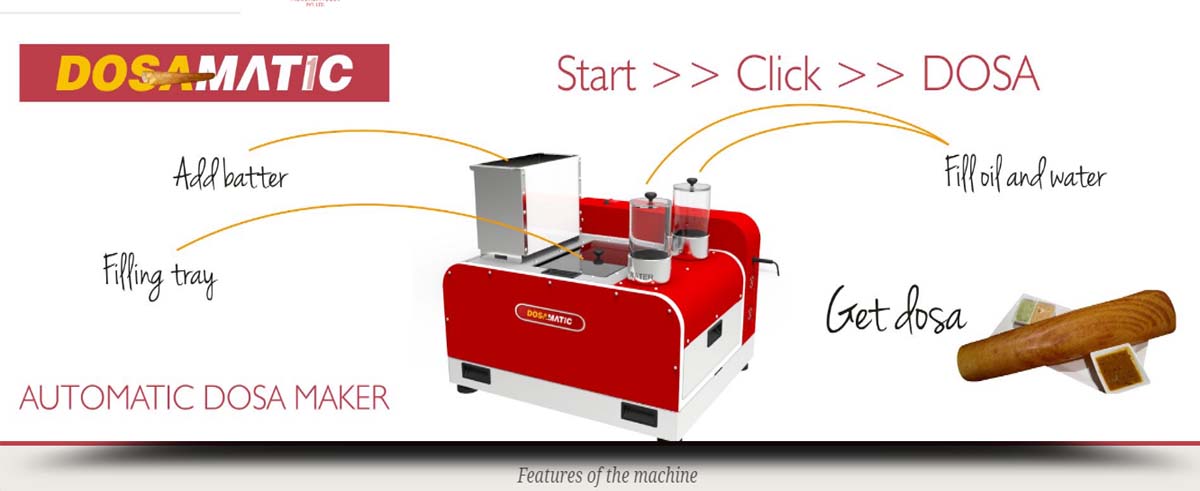 Table top style dosa maker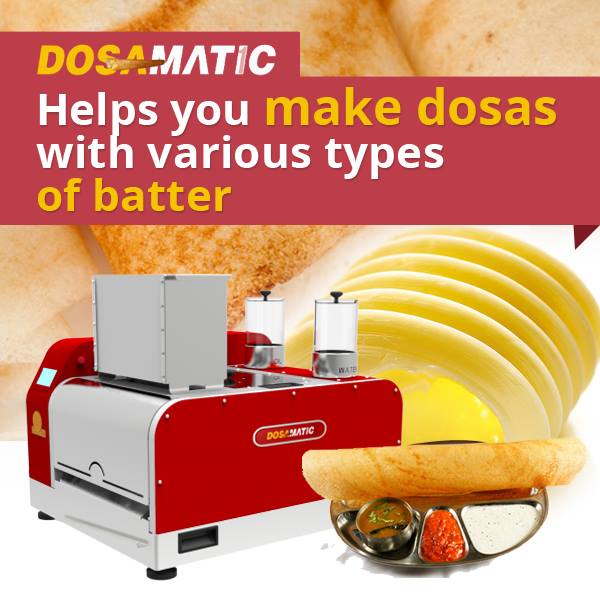 automatic Dosa machine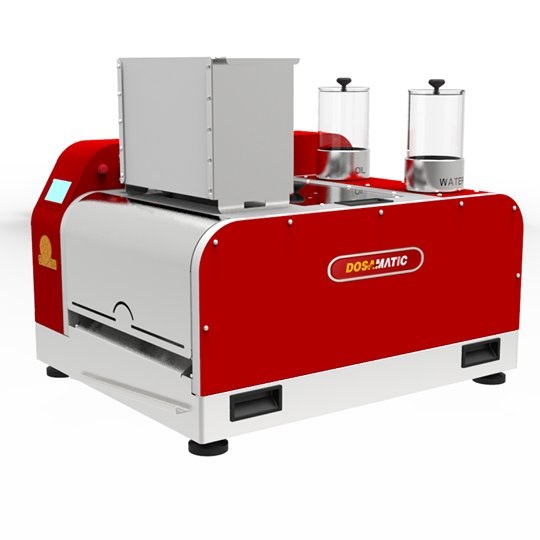 Fully Automatic Dosa Machine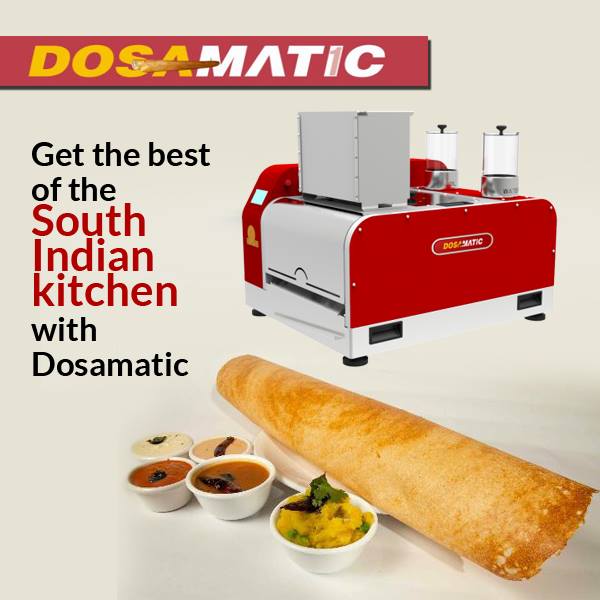 South Indian Kitchen & restaurant supply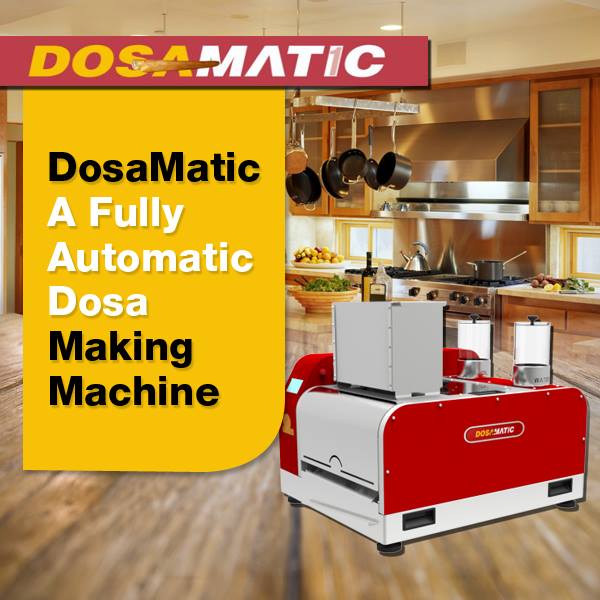 Dosa machine for restaurants, catering or food stall
You May Want To Consider
You May Also Like