Decorative Kalash & Nariyal for Puja Mandir
5% Off Coupon
On orders over
$3.00

For Next 59 Customers

Expires: Jan 24, 2021 15:30:06
Available to New Customers
Only One Coupon Per Order
Description
Small decorative kalash with attached nariyal (coconut). Use them for pooja, gift wrapping, return gifts at wedding or housewarming, home decor or decorating your puja mandir.
Made from copper or silver color metal. Have engraving of om symbol, swastika, ganesha or lakshmi.

Note: These are available in copper or silver color and the carving pattern may vary or some may not have any carving.


Following options are available -
1. 4 extra small kalash - 1.5" height

Unavailable -
2. 2 small kalassh with ganesha statue - 3" height
3. 1 medium size kalash with ganesha statue - 4" height
4. 1 large size kalash with ganesha statue - 5" height
SKU
YD5202-1
Price

$9.99

Shipping Weight

0.25

lbs
Collection
Hindu Puja Items
Condition
New
Payment
This item in Hindu Puja Items category was first added to our catalog on 06-28-2017.
We offer Puja Samagri, Thali & Religious Gifts (Nariyal Kalash) like Decorative Kalash & Nariyal for Puja Mandir (Nariyal Kalash) at best price in the USA with very low delivery charge.
This Nariyal Kalash collection has been tagged as Nariyal Kalash, Home Decor, Hindu Religion, Nariya Kalash Set, Diwali Puja, Party Favor, Return Gift, Shaadi Decor, Housewarming, Handicraft, Wedding Pooja Samagri.


Please Note: All products sold online on Desiclik.com are brand new.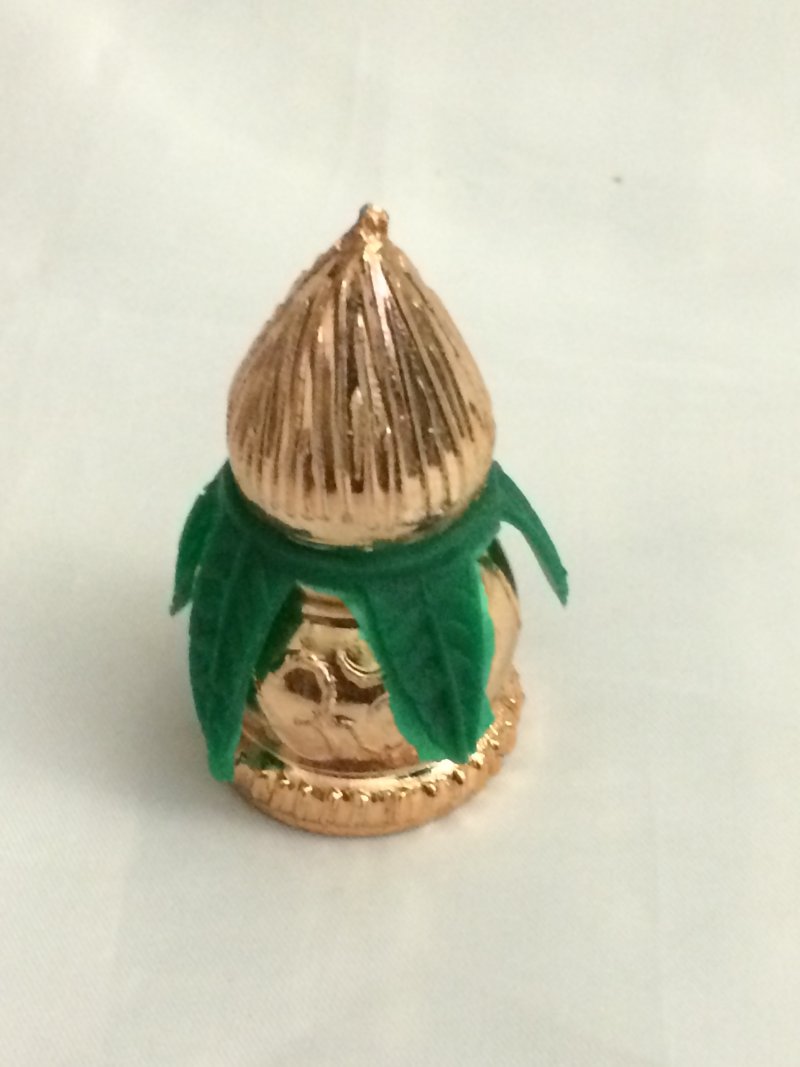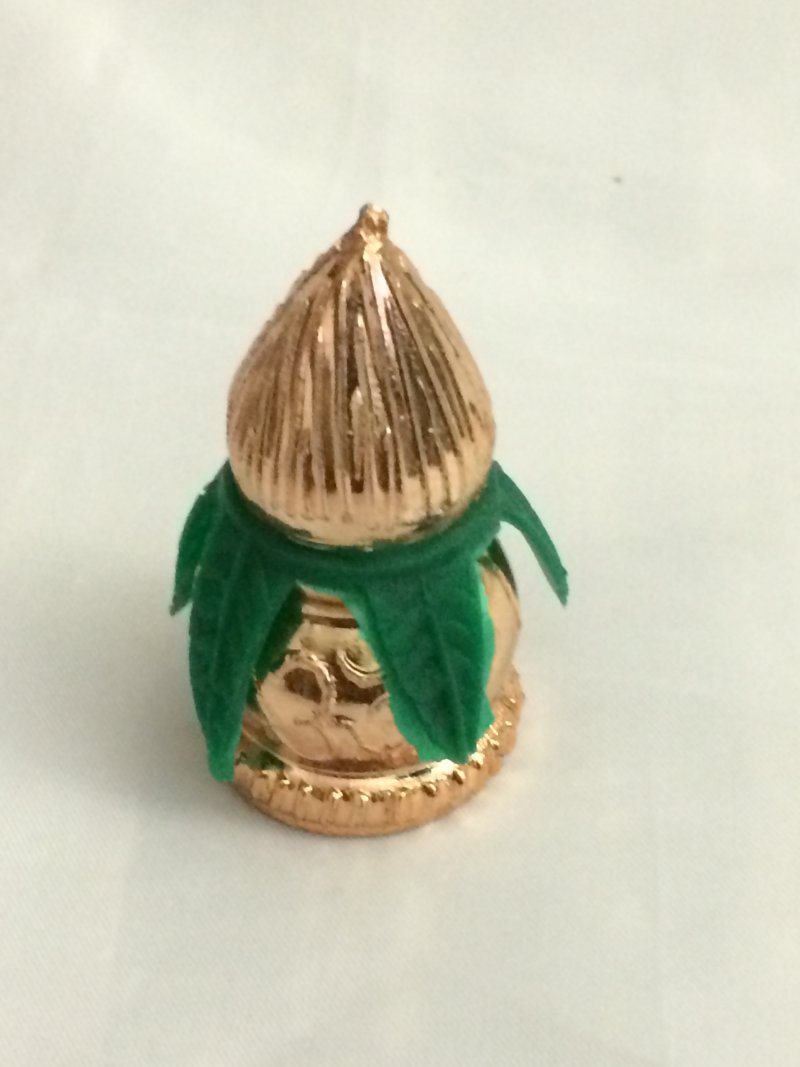 extra small 1" high kalash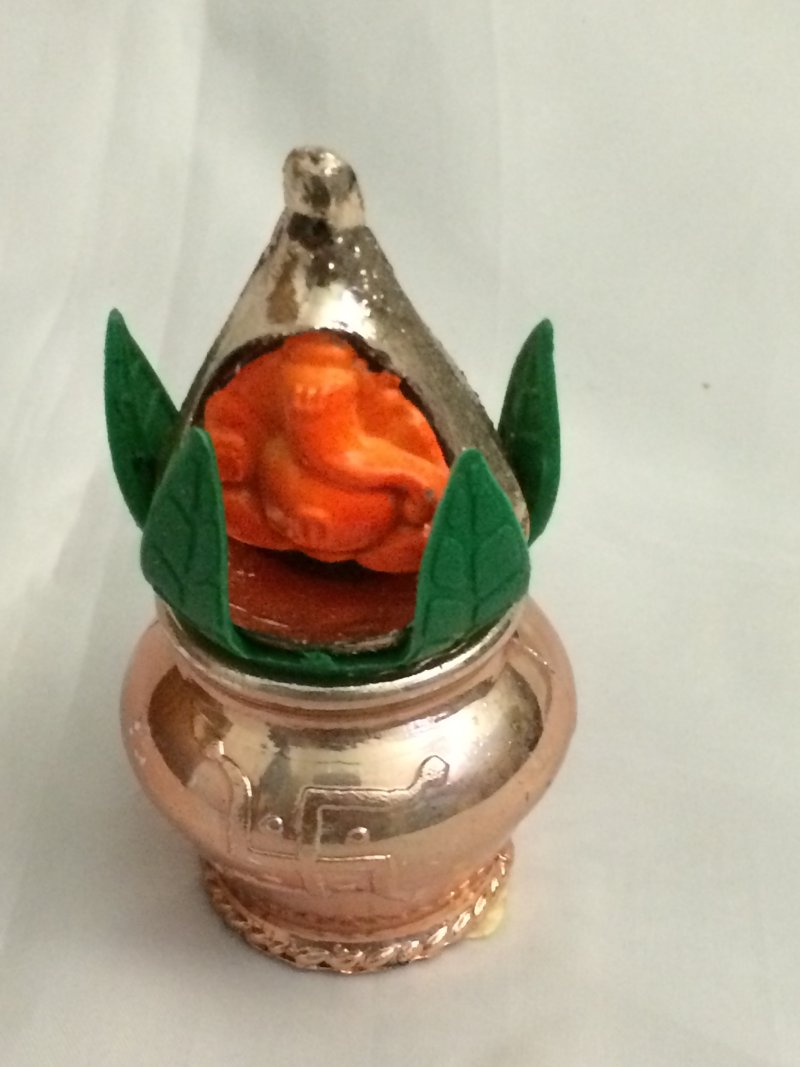 small 3" high kalash with ganesha statue
You May Want To Consider
Bestseller
Beautifully crafted Golden Brass Meenakari Kalash with the traditional designs of pure brass and unique extraordinary Meenakari art work. A magnificent Indian handicraft with amazing shine and durablity. The intricate floral pattern on the body of the Kalash serves as the beautifull color scheme adds to its classy elegance.
Such kalash are very important in various poojans and hawans, which can be used as during Diwali Function, Navaratri, Festivals or any occasion to fill with water infornt of god n goddess at the time of puja.
The beautiful matki and kalash is just the right side to be placed inside your little home temple or use it for pooja at wedding or any other rituals.


Hand Decorative Kalash Nariyel for wedding pooja and other hindu rituals.
Both Nariyal and Kalash are embellished with beads and sequins in traditional design.

*Color May vary

Size around 10"
Free Shipping on $150+ Order*
Hand decorated Stone embellished Nariyal Kalash for Puja/Wedding.
Great addition to your pooja ghar.

*design may var
Free Shipping on $150+ Order*
You May Also Like