Sold & shipped by:
Gandhi Appliances
Shipped from:
Illinois, United States
Ships In:
Usually in 1 to 2 business days

Estimated Delivery:
Between 02-09-2023 - 02-12-2023
Ships To:
Only within United States
Shipping & Return:
Accepted (exceptions may apply)
View Shop Policy
Trusted & Safe Shopping
Description
Precise Boric Acid Powder For Carrom Board, 100gm


Boric Powder
Made for use on Carrom Board
Precise Boric Carrom Powder
Net Weight: 100g
SKU
GA-Precise_100gm
Price

$10.99

Shipping Weight

3.84

lbs
Collection
Indian Indoor Games
Condition
New
Payment
This item in Indian Indoor Games category was first added to our catalog on 07-11-2019.
Buy Indian Indoor Games online at best price in the USA. As a leading online Indian store, we offer great deals on Indian Indoor Games (Indian Indoor Games) like Precise Boric Acid Powder For Carrom Board, 100gm with FREE Shipping option.
This Carrom Boards, Cricket Sets & Games (Indian Indoor Games) collection has been tagged as Indian Indoor Games, Surco Boric Acid Powder.


Please Note: All products sold online on Desiclik.com are brand new.

Suggested & Trending Searches...
1 Most Useful Customer Reviews
---
Eran D (CA, USA) Verified Purchase
The powder was s really good as it makes the playing surface really smooth and better.
I gave it a 1 star because I the item came damaged in the shipping bag. Nearly half of the powder was out of the bottle in the bag. The bottles top was cracked so I had to keep the powder in the bag instead of the original powder bottle, while the powder bottle was of NO USE.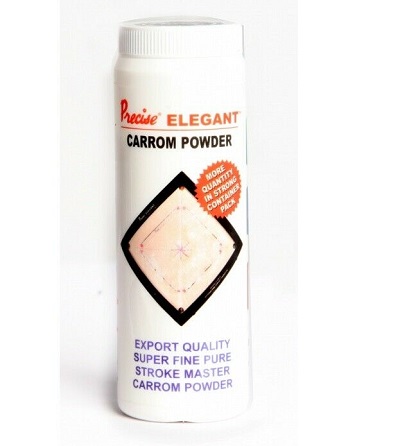 You May Want To Consider
You May Also Like